You are a creator. You are building something new that serves the world. It might be a workshop, presentation, blog, podcast, group coaching program, or something else that you're dreaming into existence. Your inspiration runs high, then low; you believe in the value of your work and then your inner critic chimes in to keep you safe, and silent.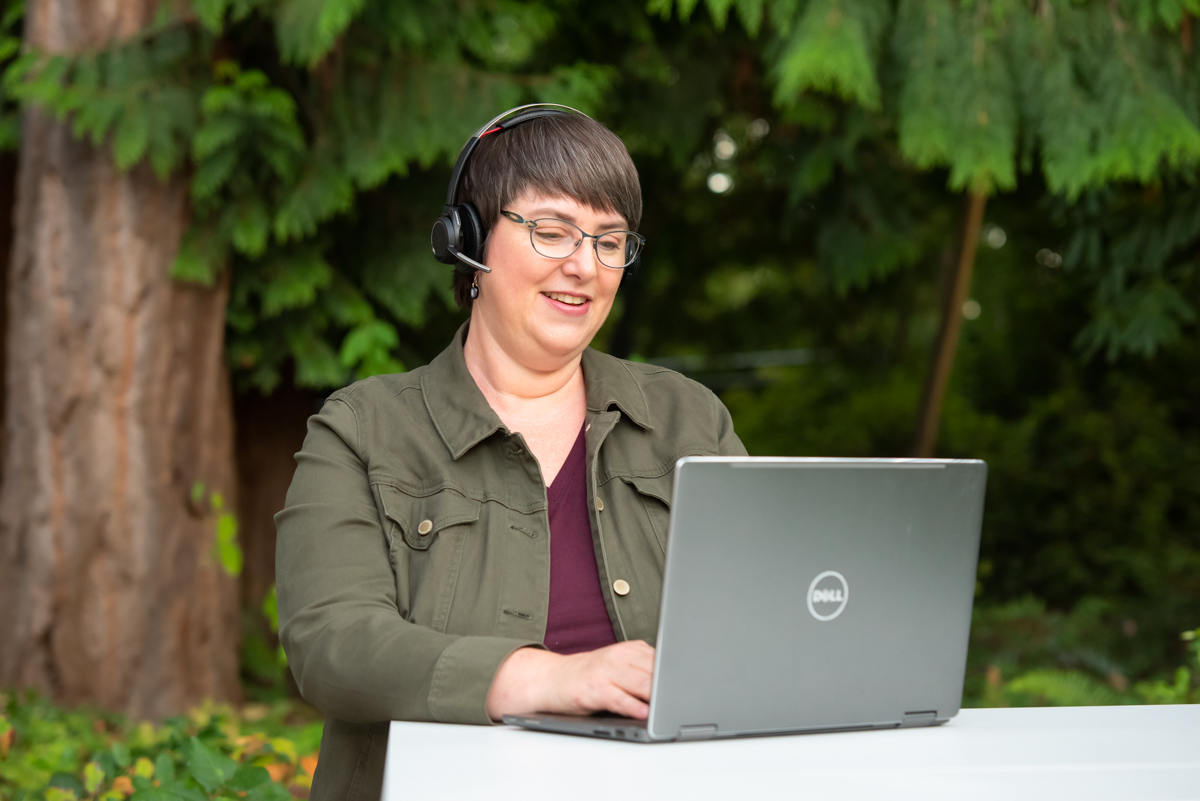 As you create your unique work, you don't need to go it alone! You can use my expertise in communication, writing, public speaking, and instructional design, grounded in a coaching approach, to help you move your project forward at any stage: concept, development, facilitation, or revisions. Imagine the benefits of elevating your offering before you launch!
As a content coach, I serve as:
 Thought partner: help you explore, bounce around ideas, and clarify what's most important for the impact you want to deliver.
Audience advocate: help you create audience-based objectives, avoid roadblocks to audience understanding, and consider the end-to-end audience experience.
Navigation guide: articulate the overall content flow, identify places where drafts begin to head off course, and help assess if "off course" may actually be a key message or something to save for another creation.
Sounding board: create space through questions, listen for big ideas, repeat back the "aha" moments, so you can finetune your message.
Perspective builder: explore different ways of looking at places you feel stuck
Process advisor: bring my experience with adult learning theory, instructional design, and engaging facilitation so you can use best practices.
Accountability partner: witness your commitments for target milestones.
Does NOT include writing, editing, design, or slides; you retain all intellectual property rights.
I have been a successful freelance writer, ghostwriter, and artist for over 20 years. Yet somehow I recently stumbled into a gooey puddle of self-doubt about my ability, creativity, and motivation. Where did they go, and did they take the real me with them? The answer, as provided by super-coach Barb Visser, is that my ability, creativity, and motivation are still alive and flourishing inside me. Barb's warm, perceptive, and strong coaching style gave me back myself, still there, still alive with ideas and the love of art. I cannot thank her enough.